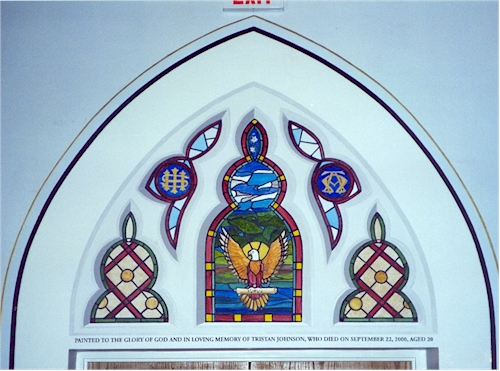 Mural Arch Over Entrance Door
St. John's Anglican Church, Rockwood, ON
When a church extension was added to this century-old stone church, the modern door was the only non-arched entry in the sanctuary. I was asked to add this mural to "throw the eye" off this, and also to avoid having to paint the entire interior to match the drywall work around the door! I decided to paint a stained glass window.
Advent Memorial Altar Hangings and Vestments
St. John's Anglican Church, Rockwood, ON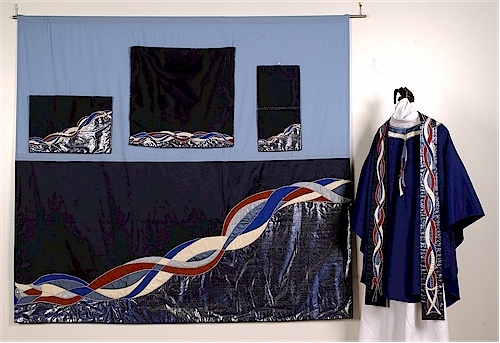 This collection of vestments and altar hangings were commissioned by a parishioner in memory of her husband, a former rector of the parish. I was asked to show a period of darkness moving to light, and since moving often involves a crooked path, I designed a braid that begins with a lily bud representing Mary and the Annunciation, and ends with the paths untangling into the shape of an empty creche, ready for baby Jesus.
I also wanted this piece to be about Rockwood, known for the rocky Eramosa River which runs through it, and the tumbling braid of blues and silvers also represents water running over a rocky riverbed.