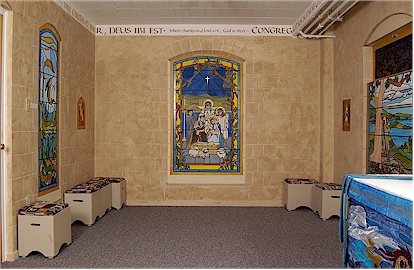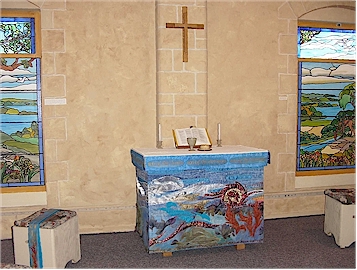 Children's Chapel, St. David & St. Patrick's Anglican Church, Guelph, ON
I was commissioned to transform a lower level meeting room in the Anglican Church of St. David & St. Patrick in Guelph, Ontario into a place where children could play at being in church. This involved faux stone work on all the walls and the design and painting of a text that would circle the entire room (the Latin text and English translation of "Ubi Caritas et Amor, Deus Ibi Est").
In addition, I designed and painted four "stained glass" window murals, making them look like large windows that extended nearly to the floor. This involved painting the glass of two of the real windows, and incorporating them into the larger mural.